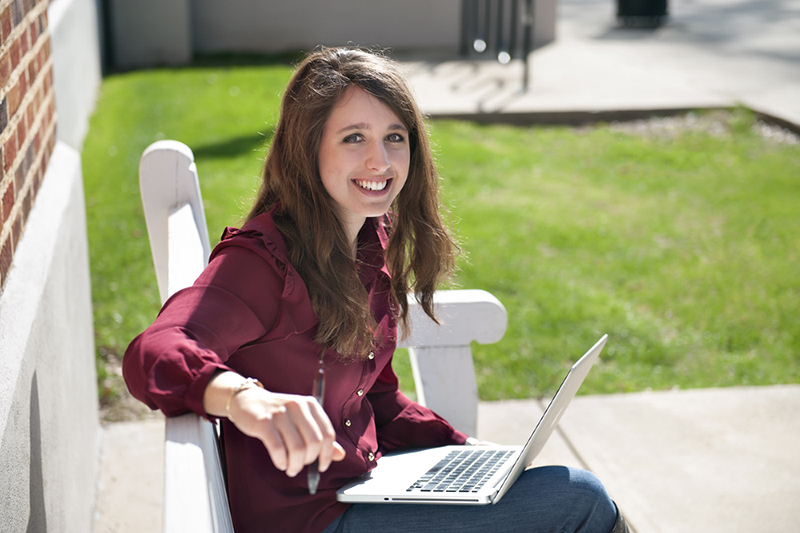 A young woman passionate to serve, Jamie Aron has gained a lot of wisdom on leadership in a relatively short period of time.
The junior from Jackson is a political science and mathematics double major and a student in the Shackouls Honors College. While her classes keep her busy, she doesn't shy away from searching out co-curricular opportunities to learn more, serve others and promote peace.
Last summer, she studied abroad at the University of Oxford for six weeks. She returned to MSU to help lead the inaugural "WE Lead" conference. The Women Empowered Leadership Conference gave 30 high school participants a new outlook on higher education, entrepreneurship, politics, health and a range of other issues.
When she finished her work with the conference in July, she spent much of the remaining summer at the Andi Leadership Institute for Young Women in Washington, D.C. The organization seeks to equip the next generation of global female peace builders to be community leaders, and Aron was able to interact with women from around the world.
"It's fascinating to me to see how countries work together and often fail to work together," Aron said. "I'm interested in what is going on in the world and how the U.S. plays a role in global affairs."
The John and Renee' Grisham Presidential Scholar plans to pursue graduate degrees in international studies after graduating from Mississippi State. She also is a Haley Barbour Scholar, an award for juniors and seniors who demonstrate a commitment to public service.
"I hope to work for the State Department one day or possibly the United Nations," she said.
The co-director of community and governmental relations for MSU's Student Association enjoys studying, and she can't say enough about her mentors.
"The Honors College as a whole is phenomenal. Dr. Chris Snyder is always coming up with new ideas. The Honors College is very supportive of what I'm doing and where I'm going. Dr. Tommy Anderson has been a wonderful mentor also. He's very involved in what his students are doing, and so it's amazing to have him support you," Aron said.
She also expressed appreciation to MSU President Mark E. Keenum and First Lady Rhonda Keenum for the way they support the Presidential Scholars and engage with students in the president's leadership class, a course lead by Keenum each fall.
"They are interested in what we do and our goals and our initiatives. The Presidential Scholars have an annual dinner with him. That's something that has really made an impact on how I see myself as a leader and how I see others as leaders," she said.