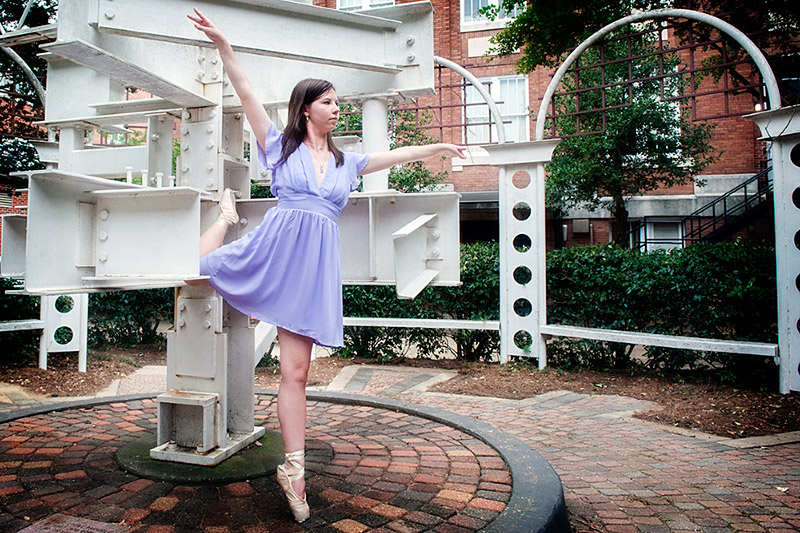 Jacquelyn M. "Jacqui" Schodlbauer is a mechanical engineering major who dreams of becoming one of the few female entertainment engineers in the country.
A junior from Mobile, Alabama, she is the youngest in an artistic family of five. For more than 16 years, the daughter of Robert and Sheliah Schodlbauer has had a passion for dance that currently is being expressed as a member of MSU's Terpsichore dance company.
It was in various high school classes that Schodlbauer discovered she also had a brain for problem-solving like her father, a civil engineer. While searching possible career paths prior to graduation, she stumbled upon entertainment engineering, a discipline involving the creation of highly technical designs needed in the entertainment industry.
While this professional field offered a perfect way to combine her strengths, she realized the journey to get there would not be easy. She decided to pursue the career because "my whole family is artistic, and we are each encouraged to follow our dreams," adding, "My mom pointed me in the direction of MSU to do just that."
Schodlbauer said her first visit to campus actually reminded her of a movie scene. She recalled that a fog enveloping campus that day had lifted the moment she arrived to reveal a beautiful landscape. It was in that moment, she knew Mississippi State would be her new home.
"The great thing about Mississippi State is that not only is the campus picturesque, but every person supports the beauty of the school by offering a helping hand," she said.
Schodlbauer said MSU faculty members also have encouraged her to shoot for the stars and provided the help she's needed to dive into this relatively new field of engineering.
She currently is working as a cooperative education student with Eaton Aerospace in Jackson. The experience provides both an opportunity to receive hands-on experience and expand her awareness of just how many opportunities and jobs are available to engineers, she said.
"I am hoping that by working with an aerospace company, it will help me to bring unique and interesting ideas to the table," she said. "This is something the entertainment industry always is looking for."
As a student on campus, Schodlbauer serves as a team leader for the Human Powered Vehicle Challenge's Design Report. In Starkville, in addition to volunteering with Habitat for Humanity and Bulldawgs on the Move, she teaches dance to children ages 3-17 at a local studio.
By becoming deeply immersed in a variety of learning experiences as a student, Schodlbauer said she hopes to make her family and university proud by successfully realizing her dream of an entertainment engineering career.