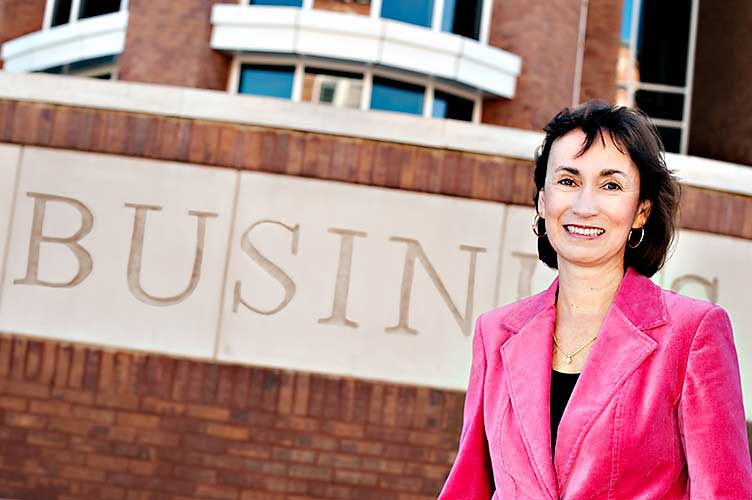 Over the 22 years that Barbara Spencer has been with the College of Business at MSU, she has seen and been a part of many changes, from the dramatic growth of the student body to new programs and new construction across campus.
But ask the associate dean for research and outreach what she is most proud of and it won't take long for her to answer. As director of the Distance MBA program, she has contributed to giving Mississippi State a global reach, as well as building a program that has graduated students from across the nation and around the world.
Begun in 1997, the Distance MBA program was created for Marines serving in the state and had an initial enrollment of about 25. In the 12 years since, with the advent of new online technology, the program has grown to more than 300 students in 49 states and 11 countries, including South Korea, India and China.
"I am very proud to have been a part of growing a program that every year is turning out more and more proud MSU alumni from all over the world who, otherwise, would never have had the opportunity to experience the pride that comes with being a Bulldog."